Find An Obituary
Help remember your loved one with a thoughtful memorial, honoring the story of their life and family, as well as obtain details on their funeral arrangements. Click below to view our obituary listing.
Join the Mailing List
When an obituary is published to our site, we will notify you by email. This service is free, and you may unsubscribe at any time.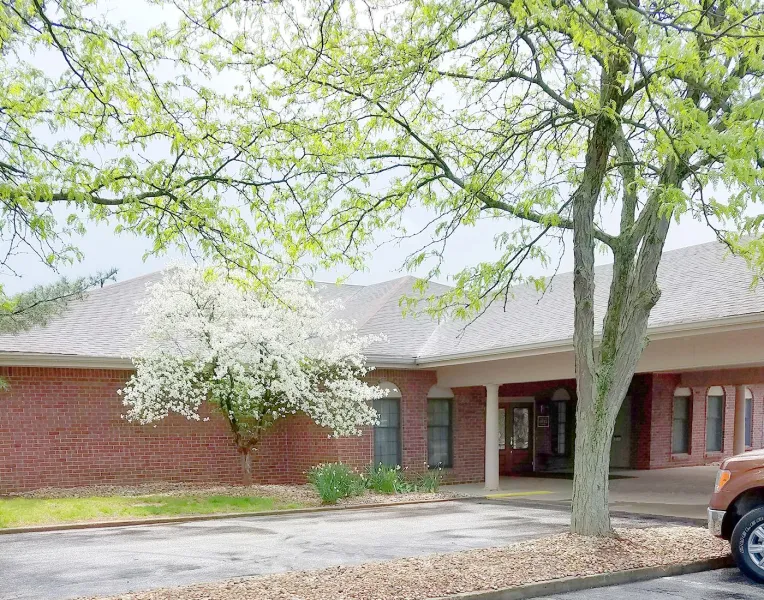 Greenwood's Trusted Funeral, Burial & Cremation Provider

Forest Lawn has earned the trust of Johnson County and Indianapolis area families over three generations. We are a full-service funeral home and cemetery dedicated to honoring every life with a lasting tribute and personalized ceremony.
Of the many arrangements made after losing a loved one, the first is the selection of a funeral home. Our staff can help create a beautiful tribute and provide guidance and suggestions on the many decisions made when planning a funeral, cremation, memorial, celebration of life, and/or burial service. We take pride in meeting the specific, and sometimes unique, needs of each and every family. Please use our website to learn about the funeral, cremation and permanent memorialization services we offer, as well as our pre-planning and grief support resources.
We are here to help you!
If you have any questions or concerns, please contact us at anytime.


Plan Ahead
Advanced planning is a thoughtful and considerate act that your loved ones will truly appreciate when the time comes.
Customized Tributes
Customizing the service for your loved one allows you to truly honor their memory with unique and personalized details.
Testimonials
My son passed away and I had his funeral at Forest Lawn in Greenwood. The entire process from start to finish was outstanding. Although my son's passing was tragic and sad, the service was a great honor for my son's memory. The funeral director, Missy, was great during the entire process. She cared about every detail. I never met her before I made the arrangements, but I felt as if she was an old friend that cared about me and my family. Another member of the funeral home staff, Kurt, was also very caring. The pastor over the service, Danny Thomas, was incredible. His words were inspiring to all and he honored my son in a way my family and friends will never forget.
Greg Norris
The staff at Forest Lawn was so compassionate and caring to my family with the death of my Mother. Doug and Missy went above and beyond what I have ever experienced with any other funeral home. Every detail and need was taken care so timely and lovingly. Thank you for being such a blessing to my family.
Susan Hobson
The staff at Forest Lawn went above and beyond, what we could have ever expected. They were very professional and so sympathetic to all of our needs. We would definitely recommend Forest Lawn!
Thomas Stinnett
I can't put into words the compassionate Melisa.Rump showed my family. She listened to every detail that we wanted for my Mother's Service. I can honestly say this is definitely Melisa's calling and I am so thankful the support she showed my family during this very difficult time.
Stacey Camacho
My family and I had good experience with Forest Lawn Funeral Home. The staff was compassionate, patient and supportive throughout the whole process even when we were indecisive. I never felt like we were being persuaded to buy anything we did not want. I do think the grounds need some TLC like the roads. Missy and Matt were informative and service oriented throughout an overwhelming process. I thank them for helping my family through a difficult time. Considering the circumstances, the overall service far exceeded my expectations.
Leslie Query
I can not say enough about Amber and Jerry! If it were not for them, I am not sure my family would have made it through this devastating time. They were very compassionate and brought a true calmness to my family. They were accommodating and did everything they could do to ensure that my mom had the most perfect send off to heaven! Thank you Amber and Jerry
Rachel O'Brien