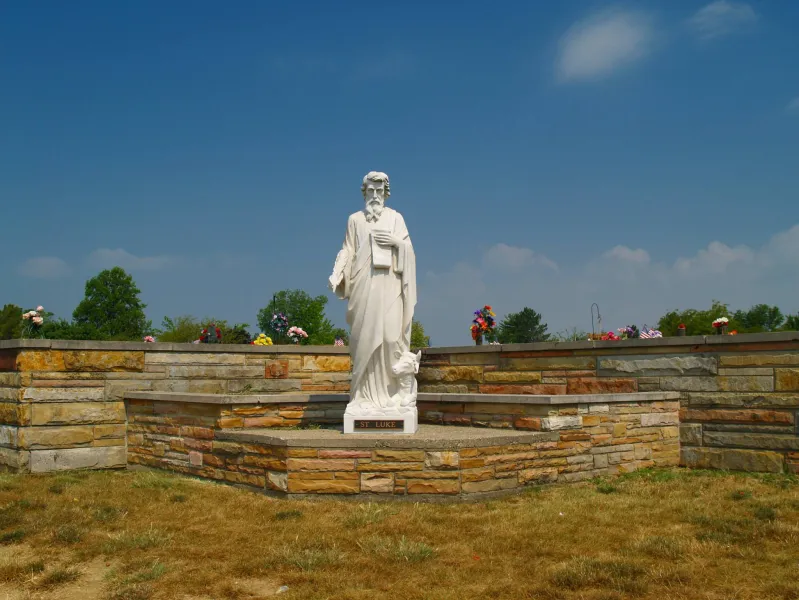 For over half a century this beautiful plot of land has been dedicated to the families and residents of Indiana. Forest Lawn Memory Gardens began in 1956 with an expanse of land purchased by Fred Meyer. His mission to serve Indiana families was the driving force behind this Greenwood cemetery.
In 1986, the Meyer family was able to expand their services even further when Indiana state law allowed cemeteries and funeral homes to combine. As a full-service funeral home, Forest Lawn Funeral Home provides funeral and cremations services ranging from simple to elaborate to best fit the needs of each person served. We feel every life is unique, so we strive to honor that life by creating a lasting tribute and personalized professional service.
The cemetery now includes mausoleums, cremation niches and a serene chapel along with peaceful open areas of grass and trees. Tasteful statuary can be found throughout the well maintained grounds. The Veteran's Garden is a favorite spot to rest and the Christus Garden is calm and tranquil. Many families appreciate the Praying Hands monument on the mausoleum wall, thankful for the message of support and peace it communicates.
Today, the Forest Lawn staff continues the tradition of providing personal and caring services to the greater Indianapolis community and is committed to helping families during their time of need.